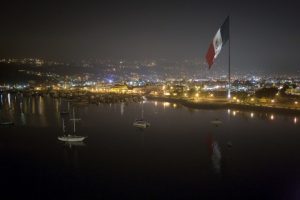 Since the passing of NAFTA in the 1990s, the economies of Mexico and the US have grown increasingly interdependent. Although Mexico and the US are sometimes painted as economic competitors in political rhetoric, with the loss on the part of one reflecting a gain on the part of the other, the benefits of Mexican manufacturing cannot be overstated.
Primary Benefits of Mexican Manufacturing
Mexican manufacturing benefits the United States in numerous ways. This is illustrated especially in the automotive sector, in which both countries work together on the same vehicle preparing it for export (often to US markets). High levels of vertical specialization are reflected in the value chain for an automobile which typically crosses the US-Mexico border eight times before it is finished. This and many other benefits are created by a unique partnership in which Mexico attracts global investment and then enlists the aid of US workers to create value. Below is a partial list of these benefits:
US-Mexico trade is valued at approximately $1 billion USD per day.
The total value of goods and services sold to Mexico annually is estimated at $2.3 trillion USD according to the Brookings Institute.
This supplier relationship supports over 11 million jobs.
Nearly half of all US states sell $1 billion USD to Mexico per state annually.
A more open oil market in North America reduces oil prices for the region.
Regional trade overall increased from $290 billion USD at the signing of NAFTA in 1994 to present levels of $1.1 trillion USD. This was partly driven by Mexico's significant growth levels.
40 cents of every dollar spent on imported goods from Mexico goes to US workers who produced much of the inputs used in those goods.
The US sells more to Mexico than to all BRIC countries combined.
The US-Mexico Regional Partnership
The world is becoming increasingly global and interdependent. And a strong North-American partnership is crucial to competing on such a scale. The unique partnership between the US and Mexico has proven to be invaluable in competing and very beneficial for both countries. The benefits of Mexican manufacturing are apparent for the US, which in turn benefits Mexico with a vast consumer market and technological expertise. With a combined total of over 50 free trade agreements with major economies in both Asian and Europe, the regional cooperative is a formidable competitor on the global scene. The benefits of Mexican manufacturing on both Mexico and the US must not be overlooked.